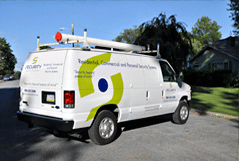 Family Owned & Operated
in Pennsylvania
Established in 1973, Security Service Company is a third-generation family-owned and operated company. We offer a wide range of protection options, from low cost installations to security integrated with home automation. We utilize both wireless and professionally hard-wired systems. We work to design a system based on your needs.
Why not call us and arrange a visit? We're right in Fleetwood, PA between Reading and Allentown. Call us at 800-232-2500 or you may want to email us at info@SSCsince73.com. All questions or comments are welcome. You can also bookmark our site and keep an eye on it for future photos and features.
Protecting Homes & Businesses with Total Security
The Personnel Dimension at SSC
We provide our employees with the best training and support programs possible. Rest assured that you will always receive competent and knowledgeable customer service. Our employees are thoroughly instructed when they join us and receive ongoing education as the industry changes. Installation and Service Technicians also receive training through the leading manufacturers whose products we offer. Additionally, background checks are performed on every employee, so you can be assured that all our people are reputable and trustworthy. See below for more on our executive team.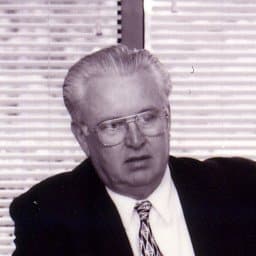 President
Richard F. Long
In 1973, Richard Long and his partner Gary Hager founded Security Service Company in Allentown, Pa. Richard comes of a strong law-enforcement background — among other long-serving policemen in the family, his father was a detective captain in Baltimore County, Maryland. Richard has always been motivated by his understanding of the impact of order and security. He worked for another security firm for two years as sales manager. This experience led him to believe that he could better serve security customers with a company of his own.
Since then, he has seen amazing advancements in the business, as what was once a paper-driven firm has been transformed into today's high-tech SSC. From the beginning, Richard says, the main purpose of his company has been to protect the safety and well-being of people. "Protecting everything else follows from that. We understand that security arrangements must fit our customers' lifestyles, otherwise customers won't use them and won't get the true benefit from them."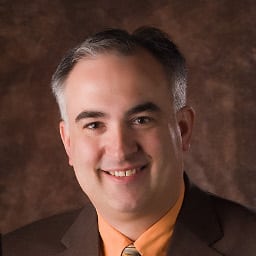 VP-Operations
Jim Long
Jim joined Security Service Company in October 2004, after almost 20 years in the ownership and management of a successful structural steel detailing firm (in which he still retains an ownership stake). During his tenure, the company has undergone the basic change to a model that centers on an advanced-technology Central Station structure. Making this the essential part of the business has brought major improvement to SSC's ability to serve its customers. Jim also had a major role in the transfer of SSC operations from its old headquarters in Allentown to its modern, fully automated location in Fleetwood, Pa.
"We haven't so much changed the company as gotten back to the basics that made us successful in the first place," he said. "My dad had a great philosophy right from the beginning — he always did things right to benefit the customer. The challenge today is keeping up with technology that's constantly changing, so that we can continue delivering that high level of benefit to the people we serve."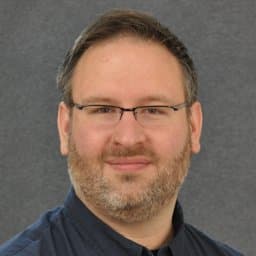 Chief Information Officer
Benjamin Long
In a company that depends heavily on its automated systems, the work of a system administrator is crucial. Handling that pivotal role at SSC is Benjamin Long, an associate since 1995. As our IT chief, he's directly responsible for everything with a keyboard and a screen — and much more besides. He manages everything related to our state-of-the-art central station, plus all hardware and software upgrades company-wide. He's led the changes in recent years that have produced our new server room, new AES receiver system, and the relocation of the new central station to the current Fleetwood, Pa. location
Above all, Benjamin has to make sure that all systems are built, backed and tracked to maintain continuity of service. This is at the heart of the promise we make to our customers: that we will keep them protected around the clock, every day of the year. Going forward, Benjamin is also responsible for the continuing evolutionary changes and upgrades that make our equipment and software bases even more effective and reliable.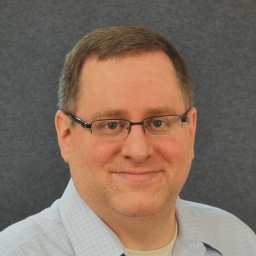 Chief Financial Officer
Matthew D. Hines
A veteran associate at SSC, Matt has direct management responsibility for several of our most important operational elements. In addition to heading the company's finances, he's in charge of the service force, the face of SSC as customers experience it. When you meet our outstanding service personnel and benefit from their work, it's worth keeping in mind that Matt is responsible for their training and deployment. He also handles the management of SSC's central station, perhaps the most important single part of our business. Under his direction, this independent, self-managed station is what most sets us apart from competitors, delivering unmatched continuity and control.
Matt's title doesn't tell the full story about his importance to the company and our valued customers. For example, he was essential in our acquisition of Four Star Electronic Security, responsible for much of the preparation with our banks and related negotiations. It's just what you'd expect from someone who joined the company in 1996 and has been with us ever since (excluding four years when he was earning his BA in economics at the University of Florida).