At Security Service Company, the knowledge, skill and commitment of our associates helps define the industry standard in custom security services. It takes outstanding applicants to provide that level of consistent, reliable service and protection. We can only expect to hire and retain talented workers by treating them with the same care and concern we extend to our customers. If you have the ability and dedication to join us, we'll reward you with a package of compensation and benefits that's strongly competitive — and the opportunity for merit-based advancement in a company that prizes reliability and initiative.
Based on their employment status, SSC associates may be entitled to many important benefits.
Medical insurance
Dental and vision insurance
Prescription coverage
Disability coverage (short term and long term)
401k retirement plan with company matching contribution
Life insurance policy
Paid vacations and holidays
Employee training
Company Provided Uniforms
Company Vehicles for certain positions
Tool Allowance for certain positions
We value and respect the contribution of our associates, and treat them accordingly. To be considered for career opportunities with us, please use this link to submit an application on line, or mail your resume or CV to Security Service Company, 110 W Arch St #200 Fleetwood, PA 19522.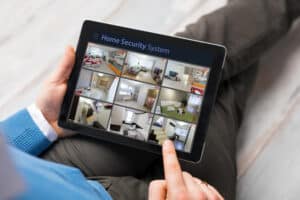 Your home becomes a real fortress only if you address its weak points. To prevent security breaches and protect your loved ones, you may want to consider installing cameras. Camera systems don't just deter criminals and burglars from your property; they provide your family with much-needed peace of mind. With over 50 years of experience